Olga Zelika was born on September 2, 1976 in Riga (capital of Latvia).
Father: Alexander Zeliks, Doctor of Technical Sciences,
Mother: Taisia Zelika, from the noble family of Vasilevsky (the Vasilevsky family has its own coat of arms)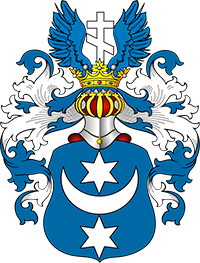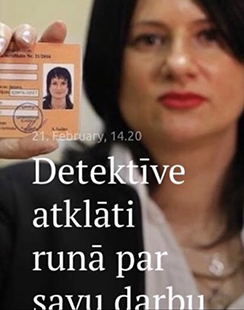 Olga Zelika in the period from 1999 to 2002 she studied at the Higher School of Social Technologies at the Faculty of Law, and upon graduation received a bachelor's degree.
Graduated with honors and the diploma was issued by a separate order for obtaining a bachelor's degree.
In the period from 2003 to 2006, she worked in the law enforcement system, namely as an inspector in the criminal police of the city of Riga, with the rank of senior lieutenant of the criminal police, she stopped working in the system, since since 2005 she continued to study at the Baltic International Academy to improve her legal education.
In 2007 she graduated from the Baltic International Academy and received a master's degree in law.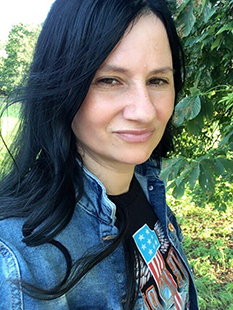 In 2006 she opened a company Riga Detective Agency (in Latvian Rīgas Detektīvu Aģentūra), registration number 40003847994, he is the chairman of the board of the firm and a certified detective in Latvia and currently also manages the firm and works as a certified detective and lawyer

Political party affiliation:

In 2010, she joined the political party of Latvia "People's Control" as a candidate for deputy.

In 2019, she joined the political party of Latvia "Central Party" (in Latvian Centra Partija), in which she was a member of the board.

Actively works with journalists, with the press, portals. Known in interviews: "Miss Marple of the 21st century. The famous detective of Riga Olga", "This is not a series, but my life. Olga tells how it is to be a female detective" and many other Latvian and foreign publications.

Links:
- Olga Zelika - Alchetron, The Free Social Encyclopedia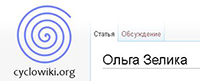 - https://www.diena.lv/raksts/latvija/politika/tautas-kontrole-velesanam-piesaka-88-kandidatus-13898525
- https://www.apollo.lv/6508690/latvijas-sikpartija-sola-ep-velesanu-saraksta-ieklaut-alternativa-vacijai-politiki-vacu-partija-sadarbibu-noliedz
- https://jauns.lv/raksts/sievietem/162879-21-gadsimta-mis-marpla-rigas-slavenaka-privatdetektive-olga
- "This is not a series, but my life". Olga Zelika told how it is to be a female detective
- http://www.exorigi.lv/exorigi/web.nsf/0/3967C29D299EB07BC225830B003DD9B0?OpenDocument
- http://sec4all.net/modules/myarticles/print.php?storyid=781
- http://xn--h1aet6aj.xn--p1ai/10/chastnyiy-detektiv-o-brachnyih-aferah/
- https://mixnews.lv/exclusive/2017/03/08/ne-zhenskoe-eto-delo-na-radio-baltkom-kruglyj-stol-posvyas4ennyj-damam/